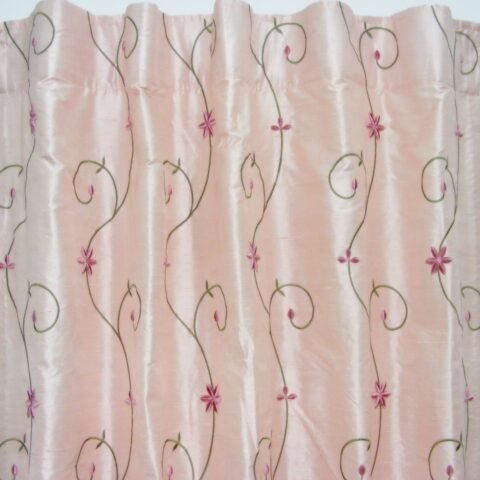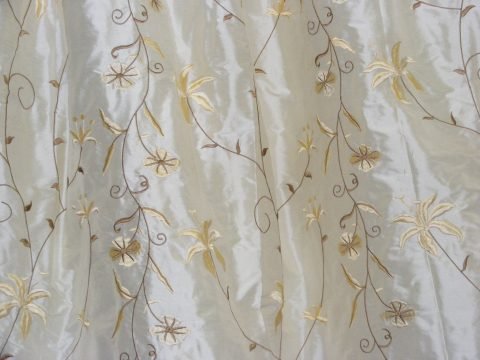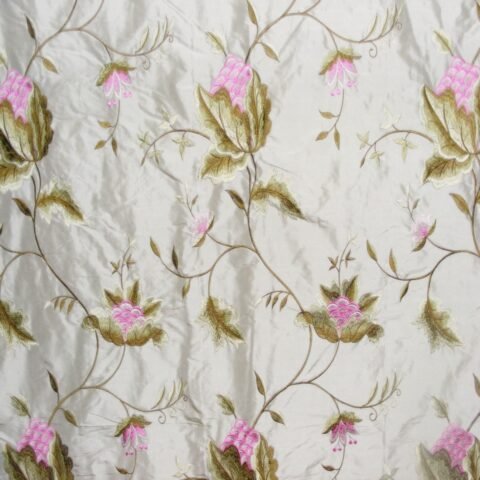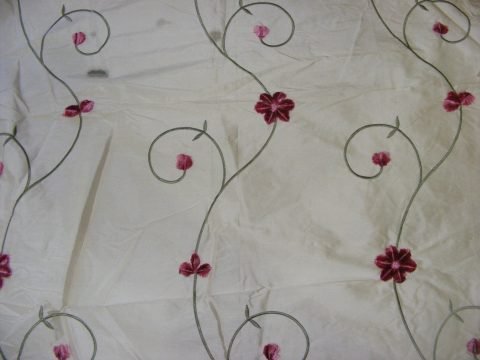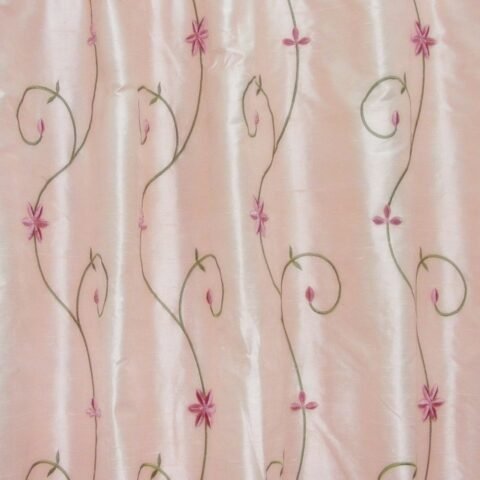 Custom Made to Measure Dupioni Silk Embroidery Curtains
$200.00–$220.00
Select/Mention Details for 1 Curtain, Add the number of curtains, Get instant price & check out.
Free Express Shipping all over the world.
All Duties & Taxes paid only to USA, Australia & New Zealand.
Delivered within a week at your doorstep.
Details
How to measure and order
Additional information
Reviews (0)
Testimonials
Silk Curtains can be made in different patterns according to the choice of the customer. Plain Top Choices are: Rod Top / Tab Top / Hook Top / Tie Top / Hidden Tabs / Eyelet (Grommet) Top / Rouched Top etc. The basic list price is for one panel of curtain in finished width 51 inches X 50 inches drop length, backed with cotton lining. The price changes (Increases) according to options you select, you need to order 2 of these panels to make a pair.
Once Paid the panels will be delivered to you within 2 weeks.
Include Free Shipping & Tie Back made of same fabric (Same Pattern) worth $75.00.
Free Express Shipping all over the world.
All Duties & Taxes paid only to USA, Australia & New Zealand.
Delivery at your doorstep, no hidden charges.
All Embroidery is custom made according to your requirement, First you select the colour of fabric, then the pattern/design (either from our collection or you can mail us any picture of your choice) the confirm the colour combination of threads.
Simple Tips to Measure & Order
Width = Length of Curtain Track or Rod.
Length = Measurement from the Curtain Track or Rod till the floor or where you want your curtains to end.
---
Width for Plain Top Curtains: you should order at least 40% to 60% extra width for better drapes or double width for best results (example: If the curtain rod is 74", then you should order 51" X 2 Panels or 74" X 2 Panels for best results & proper fullness).
Width for Pleated Top Curtains: you should ass 4" to the curtain rod length & divide it in two (example: If the curtain rod is 74", then you should order 39" X 2 Panels, we will add the necessary width for the pleats & fullness).
Width for Special Top Curtains: you should order only double width (example: If the curtain rod is 74", then you should order 74" X 2 Panels).
---
Length for all curtains: if you want just normal curtains up to the floor, Please measure up to the floor & confirm the length.
If you want curtains to tail on the floor add 2" to 4" extra length.
And if you want the curtains to pool on the floor or with puddle or bulky bottom, you should add 12" to 14" extra length & order.
---
Order

Mention Color.
Mention exact width for 1 curtain in inches.
Mention exact length for 1 curtain in inches.
Select Lining of your choice.
Select Top of your choice.
Add number of curtains.
And CheckOut
Additional information
| | |
| --- | --- |
| Select Lining | Interlining & Blackout Lining, Interlining & Cotton Lining, Pure Cotton Lining, Blackout Lining |
---
Only logged in customers who have purchased this product may leave a review.
hi alex curtains arrived today my wife loves them thanks for a great service.
Kevin Anderson
Wickford, Essex - UK on March 12, 2010
I appreciate your help with making this request happen so fast. As always, you and the Ksrishti staff are wonderful!!
Sheryl Kelm
MD - USA on March 10, 2010
Thanks for the promptness. I wish to give you the feedback (A)+, this transaction deserves. Thanks... Live Long and Prosper!!!
Ronald Zommer
CA - USA on March 8, 2010
Thank you so much!! We received the curtains and we are very satisfied.Now we know where we'll make next orders:) Thank you very-very much!
Carmen Kivi
Noarootsi vald Läänemaa - ESTONIA on March 3, 2010
Hi Alex recieved curtains yesterday, and they are fabulous really love them thank you so much, will recommend you to all my friends.
Karen Halil
Thames Ditton, Surrey - UK on February 27, 2010
Just to let you know the curtains arrived yesterday. They are gorgeous, beautifully made, and a very efficient service. Thank you very much.
Shannon Slater-Dent
Mallet Somerset - UK on February 27, 2010
I was so amazed - the curtains have arrived today! This is truly incredible service; could not believe the speed you produced these. They are also absolutely perfect; exactly as requested and exquisitely made! I cannot thank you enough and will definitely be ordering a lot more and telling all my friends and family about your wonderful service.
Suzanne Tunn
Berkshire - UK on February 18, 2010
Ksrishti.com has been absolutely wonderful to deal with. Their blinds and curtains are fabulous and have far surpassed our expectations. Furthermore, their very competitive prices and the big discounts make them the most attractive curtain and blind outfit online. The quality of the fabrics and the style and finish of the curtains are incredibly high - all our family and friends have been telling us how incredibly beautiful our curtains and binds are, and how they enhance our new home. Alex at Ksrishti.com has also been a delight to deal with personally. They are unfailingly courteous and helpful and also very quick to respond to any enquiries. Moreover, I was delighted that the curtains were made up and sent back to us within a very short time. We fully intend to use this amazing company again, and have no hesitation in encouraging others to do so as well. Our own family and friends most certainly will! Date of Posting: 18 February 2010 By:
Naheed Tourish
KENT - UK on February 18, 2010
The drapes arrived today. They are beautiful . Thank-you for all of your hard work. I look forward to shopping with you soon. Best regards.
Susan Aybar
TX - USA on January 29, 2010
Hi, I just wanted to thank you. I am very happy with my curtains and the speedy delivery! I will be recommending your service to others.
Lucy Canavan
Australia on January 28, 2010