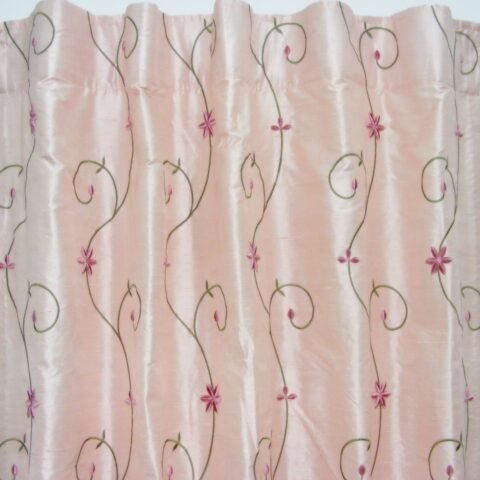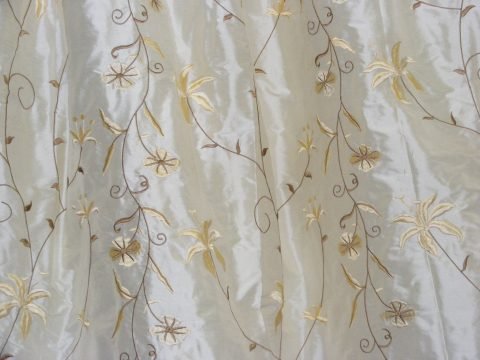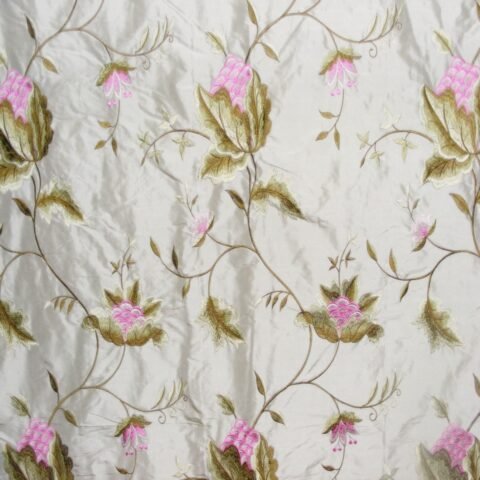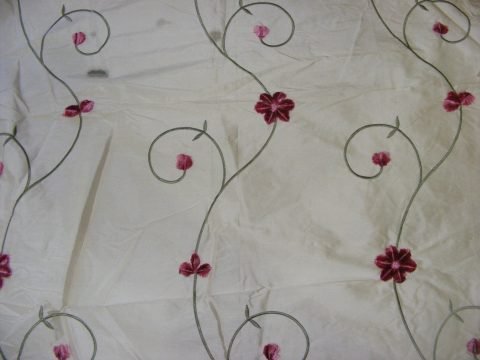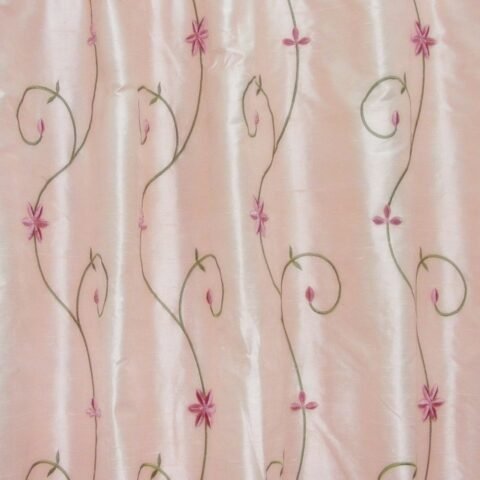 Custom Made to Measure Dupioni Silk Embroidery Curtains
$140.00–$160.00
Details
How to measure and order
Additional information
Reviews (0)
Testimonials
Silk Curtains can be made in different patterns according to the choice of the customer. Plain Top Choices are: Rod Top / Tab Top / Hook Top / Tie Top / Hidden Tabs / Eyelet (Grommet) Top / Rouched Top etc. The basic list price is for one panel of curtain in finished width 51 inches X 50 inches drop length, backed with cotton lining. The price changes (Increases) according to options you select, you need to order 2 of these panels to make a pair.
Once Paid the panels will be delivered to you within 2 weeks.
Price Includes ALL Custom Duties, Taxes, Taxes, VAT, GST, etc…
Include Free Shipping & Tie Back made of same fabric (Same Pattern) worth $75.00.
Delivery at your doorstep, no hidden charges.
All Embroidery is custom made according to your requirement, First you select the colour of fabric, then the pattern/design (either from our collection or you can mail us any picture of your choice) the confirm the colour combination of threads.
Simple Tips to Measure & Order
Width = Length of Curtain Track or Rod.
Length = Measurement from the Curtain Track or Rod till the floor or where you want your curtains to end.
---
Width for Plain Top Curtains: you should order at least 40% to 60% extra width for better drapes or double width for best results (example: If the curtain rod is 74", then you should order 51" X 2 Panels or 74" X 2 Panels for best results & proper fullness).
Width for Pleated Top Curtains: you should ass 4" to the curtain rod length & divide it in two (example: If the curtain rod is 74", then you should order 39" X 2 Panels, we will add the necessary width for the pleats & fullness).
Width for Special Top Curtains: you should order only double width (example: If the curtain rod is 74", then you should order 74" X 2 Panels).
---
Length for all curtains: if you want just normal curtains up to the floor, Please measure up to the floor & confirm the length.
If you want curtains to tail on the floor add 2" to 4" extra length.
And if you want the curtains to pool on the floor or with puddle or bulky bottom, you should add 12" to 14" extra length & order.
---
Order

Mention Color.
Mention exact width for 1 curtain in inches.
Mention exact length for 1 curtain in inches.
Select Lining of your choice.
Select Top of your choice.
Add number of curtains.
And CheckOut
Additional information
| | |
| --- | --- |
| Select Lining | Interlining & Blackout Lining, Interlining & Cotton Lining, Pure Cotton Lining, Blackout Lining |
---
Only logged in customers who have purchased this product may leave a review.
I received the curtains and I would like to thank you for the beautiful job that you did. I am very pleased with the curtains.I would like to order more.I need 4 panels.
Ioanna Papathanasiou
Canada on October 28, 2008
Hi, I got our oder, everything looks great thanks! take care.
Rocky Cozzo
CA - USA on October 16, 2008
I just wanted to thank you so much for your speedy delivery and amazing colours! They are perfect! Thank you so much!!! I'll be in touch soon about placing an order for a shade of white! Thanks again.
Jemina Koziol
UK on October 7, 2008
I recieved my curtains today, and they are beautiful!!! you will definately be getting more orders from me in the future.Thankyou very very much.
Michelle Wills
UK on October 7, 2008
Silk arrived today, Tuesday 23rd. Excellent quality and service. Thanks.
Kate Tompkin
UK on September 23, 2008
I received the order in good condition. Thank you so much for your help!.
Lynda
USA on September 21, 2008
We get the silk and every thing is fine. The colours and the quality are amazing. We are happy.. Thank you very much for your support for the shipping. Be sure that we will order again.
Sascha Geburt
Germany on September 20, 2008
I have checked the delivery. I am absolutely delighted with all the curtains and the bedspreads. The colours and material are superb and the workmanship is first class.
Dominic Milmo-Penny Milmo-Penny Fine Art Ltd
Ireland on September 8, 2008
Hi, the curtain is really fantastic! thank you so much!!.
Kelly Smith
Ireland on September 2, 2008
We have finally hung our curtains, they are so beautiful, I will send you a picture.
Cary Randall
Noblesville - USA on September 1, 2008